Our Story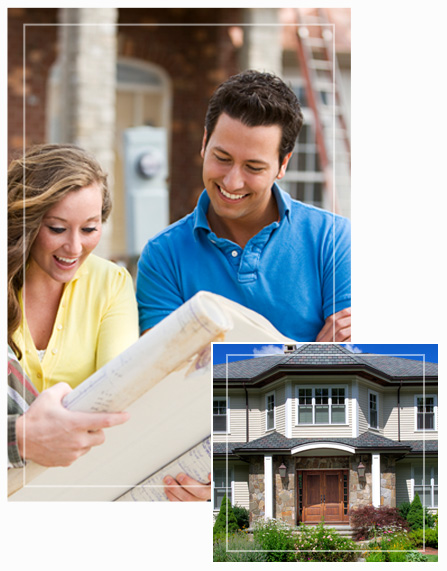 ban·ner (ban´er) – adj. 1. Unusually good or outstanding 2. Superior or high quality performance
Based on these principals, Banner Construction Company, Inc. was founded in 1997 by Jonathan Buchman. Jonathan began his career in heavy construction, where he excelled and was rapidly promoted from Field Supervisor to Assistant Project Manager within a year. At Modern Continental and Middlesex Corporation, he became one of the youngest managers to run complex jobs, overseeing construction on some of Boston's notable landmarks, such as the Summer Street Bridge in South Boston, the East Milton Square Bridge and Newton's new Riverside MBTA Station.
After 6 years in heavy construction, Jonathan felt it was time to embark on a new challenge and started his own Commercial and Industrial construction company. He soon earned a reputation for his superior quality of workmanship, running a meticulous site and being very customer service oriented. Jonathan was hired to oversee projects for top companies such as Comp USA, SMTC, Peter Elliot and Co and Equity Office Properties, building out mid-large commercial spaces. Other projects include a Veterinary Hospital and Medical and Retail buildings.
Jonathan built his first residential property in 2001. He discovered he had a passion for developing and building homes. He relished the challenge of finding the perfect piece of land and determining what style and shape of house would best enhance the natural topography of the landscape. Over the years, Jonathan has cultivated close relationships with highly regarded architects, designers, engineers and sub-contractors who have helped to deliver exceptional quality projects on time and within budget.
We began the building process with Jonathan Buchman and Banner Construction while we were still living in London, England. He and his team put together a timeline, budget and plan that allowed us to feel comfortable and confident in the process. Banner exceeded expectations at each stage of the building process helping us to anticipate the next set of decisions we would face at every step. While the construction was smooth, it is the end product that makes us happiest that we chose Banner from the slate of builders we considered. The quality of the systems, finishes and design leave us smiling every day. It is remarkable to us that after completion we received an unsolicited bid to sell our home for more significantly more than our build cost – a real testament to Banner Construction. While a great confirmation of Banner's work, we will be staying in our beautiful home for many years to come.

I met Jonathan in 2000. We have worked on numerous commercial and residential projects together. Most of these projects have been very unique, challenging and demanding in their approval process and construction. All of these jobs were executed by Banner Construction, in the most attentive and professional manner. Teamwork is essential during the design and construction phase. Banner uses very experienced and reliable subs who enjoy working together from one project to the next. This teamwork helps control construction costs and the quality of work produced is very high. Banner Construction's management and coordination of sub's work is impressive and right on schedule. As an architect on most of Banner Construction's projects, I appreciate and value Jonathan's vision, loyalty and dedication to perfection.

As a custom cabinet manufacturer who values quality and dedication we are proud to be a member of the Banner Construction team. Jonathan treats every home that he builds as if it were his own. We take pride in only referring our clients to people that mirror our integrity. As a homeowner, you can rest assured that his professionalism, personal involvement and attention to detail on each and every project will never be compromised. I would recommend Banner Construction to anyone that wants to build a home that has warmth, character, detail and quality.  

I am in a profession where service, quality and delivery are critical to my clients. Banner Construction has always met these high standards on all the projects I have worked on with him since 2001. It has always been a very pleasant and professional experience between our companies. His attention to a cohesive design between architecture and it's site is exemplary and of utmost importance to his work.

Jonathan is a true professional. The quality of his work is very high and his word is good. We chose to do additional work on the home he built and he did that work on time and on budget. I have no reservations recommending Jonathan to any prospective buyer."

Jonathan is easy to work with and has a great team of professionals who help get the job done. He always made me feel like I was a partner in making sure we had everything the way we wanted. He was unbelievably responsive in this way. Every new house will have a punch list. Jonathan always stood behind his work, no matter when we called him back. Even long after we had moved in, he was there to resolve any issue that arose.